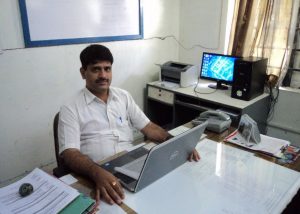 Designation
Associate Professor and HOD
Total Experience(Years)
Academic:Academic: 12, Industry : 14
Qualification
Ph.D. (Mechanical Engineering, Punjabi University), M.Tech.(Industrial Engineering, GNDEC)
Subject Specialization
Industrial Engineering
Research Intrest
Total Quality Management, Lean Manufacturing
No. of Research Publications
26
No. of M.Tech Guided
09
Projects
Implementation of Lean Manufacturing Practices in Small Scale Industries, funded by Ministry of Micro, Small and Medium Enterprises, New Delhi.
Special Achievements

Life Member of The Institution of Engineers (India).
Member of Board of Studies Kurukshetra University Kurukshetra.
Provided training to Industrialists from ASIMA.
A very warm welcome to all,
I take the privilege to welcome you all to the Department of Mechanical Engineering at ACE. The discipline of Mechanical Engineering has a long and distinguished history of innovative invention and technological breakthroughs that have tremendously benefitted the progress of man and society. The Department of mechanical engineering , which is foundation of engineers came into existence at ACE in the year 2002. Since then the department of Mechanical Engineering strives hard to acquaint the budding engineering to sharpen their core engineering skills by taking up theoretical and practical measures in requisite quantum.
Our Laboratories have been very well established not only to cover complete syllabus but to motivate students to learn beyond the syllabus which definitely develops complete knowledge of the subject (both the practical and theoretical depth of knowledge) and develop skill sets to become promising engineers in future.
The department has well qualified faculty and staff members who are available to the students all the times. The faculty members in addition to regular teaching are also busy in consultancy services to local industry.I wish to take the opportunity to assure you that I will try my best to maximize students participation in the department and will keep the admin transparent.